Posted at 1:37 pm, February 22nd, 2007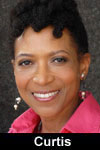 As you drive past the bowling alley, off in a corner of a slightly forlorn shopping center in Orangeburg, S.C., it's hard to imagine the scene in February 1968. Thirty-nine years ago, what started as a protest of segregation ended with state troopers shooting into a crowd of black students at S.C. State, killing three and wounding 27.
The "Orangeburg Massacre" was the painful past.
Last weekend, the cheering crowd of 2,000 at Claflin University – just around the corner – came to hear the man many think is the future. At least, they hope so.
Barack Obama is running for president of the United States of America, and he came to South Carolina to make his case.
Imagine that.
The presidential election is still a long way off, and astute voters, still not convinced, came prepared with questions tinged with a so-what-is-your-plan skepticism. They asked about health care and education and Darfur, serious stuff. Some took notes.
Still, there was an I-can't-believe-it optimism.
"I've been watching him on television," said Katherine Pasley of Orangeburg. The 82-year-old Camden, S.C., native is a retired high school English teacher and librarian. She grew up with segregation and remembers a different South Carolina.
Her husband, H.B. Pasley, 77, echoed others: "We need a new system, a new way of doing things, not the old Washington group.
"His time is now. It's historic. Listening to him, I get a sense he's for justice for all."
Charles Eaddy, 27, came prepared. He had read Obama's book "The Audacity of Hope" and had seen him in Columbia in 2004. Eaddy is an information technology guy, representing a generation looking for "leadership to bring us together," he said. "We're not liberal or conservative states; we're the United States."
Then Obama was introduced.
I'm not sure how many presidential candidates walk on to an Aretha Franklin soundtrack, but it worked for Obama. "Think," she was singing.
Obama asked the crowd: "Are we going to be able to come together?"
There was call-and-response interplay, thrown in for spice. This is not your father's campaign.
Alanna and Beryl Walker, 17-year-old twins from Aiken, are thinking ahead. Next year, they will vote for the first time and want to learn all they can about the candidates.
"He didn't seem like some politician you'd see on the national news," Alanna said of Obama. "He seems like a real person."
Their father, John, was proud. He said it was worth getting up early. "Obama's an exciting speaker, like JFK."
"I think it will be harder for him than a white candidate," he said. But JFK "was a Catholic, and he was elected. Boundaries were crossed. We're going to keep going. Obama can represent everybody. He can appeal to everybody."
"I don't know whether he will do it," he said, in Orangeburg, S.C., where it's not 1968 anymore.
"I hope he will do it."
There's that word again.