Posted at 10:00 am, March 22nd, 2007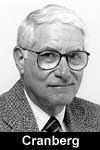 In 1964 Congress made the terrible mistake of approving the Gulf of Tonkin resolution authorizing then-President Lyndon Johnson to take "all necessary steps" to prevent aggression in Southeast Asia. Given the green light by the resolution to escalate the war in Vietnam, Johnson did it with a vengeance. Tens of thousands of deaths later, in 1971, Congress recognized its blunder and voted to repeal the resolution.
Instead of learning from its mistake, Congress in 2002 simply repeated it by again giving the president, this time George W. Bush, open-ended authority to make war. The Iraq War Resolution was on all fours with the Tonkin Gulf Resolution in that both were based on bogus information about the threat to U.S. security. Repeal of the Vietnam war resolution aroused little controversy once it became evident that the reported attacks on U.S. ships in the Tonkin Gulf, the alleged incident that triggered the resolution, had been greatly exaggerated.
It remains now to repeat history by repealing the Iraq War Resolution. It, too, was based on a flim-flam, mainly the claim that the U.S. was in peril because of Iraq's chemical, biological and nuclear arms.

Repeal of the Iraq War Resolution would not be just a symbolic gesture. The Bush administration has piggy-backed on the resolution to claim that congressional approval of the war resolution was approval also to intercept the communications of Americans without court warrants. Bush asserted that he did not have to secure warrants because "after September 11, the United States Congress …granted me additional authority [in the Iraq War Resolution] to use military force against al Qaeda." Bush's attorney general, Alberto Gonzalez, declared, "Our position is, that the authorization to use force, which was passed by Congress in the days following Sept. 11, constitutes that other authorization, that other statute by Congress, to engage in this kind of signals intelligence."
So long as the resolution stays on the books its reach is limited only by the imaginations of White House lawyers. The resolution amounts to a ticking time bomb that needs to be defused as surely as do those roadside bombs in Iraq.
Congressional Democrats are preoccupied these days with whether and how to de-escalate U.S. involvement in Iraq. However that is decided, repeal of the Iraq War Resolution ought to be a priority. Many of the "Whereases" in the resolution – the justifications for going to war – simply were untrue. Whereas the joint resolution to "authorize the use of United States Armed Forces against Iraq" had a flawed foundation, it should go the way of the equally misbegotten Tonkin Gulf Resolution.