Posted at 6:12 am, May 16th, 2007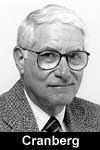 Snip, snip, snip….That's my scissors clipping more evidence of my daily paper's service to its non-paying online readers. One of the clips calls attention to ideas for Mother's Day, another to a Harry Potter blog, another to a column on postage changes, another to new businesses in town, and still another to fallout from higher gas prices. All available online without paying a cent.
I am among what the newspaper business ought to consider its best customers. I subscribe 365 days a year. I pay on-time; even better, I pay four weeks ahead of time. So why does the paper tell me, in effect, that I'm less valued than the online freeloader to whom it provides content it denies to me unless I invest in, and boot-up, a computer?
I know the answer. Online is the future and I am the past. But to be reminded of that, relentlessly, is not a smart business strategy. In fact, it's downright dumb to promote the heck out of content that's denied to your best customers. In my experience, it's highly irritating, especially when the paper adds injury to insult by allowing anonymous posts from online contributors encouraged by the newspaper to clutter up and debase the paper's content.

The hope presumably is that eventually enough visitors can be attracted online that ads will follow and the newspaper can do away with paper and hand delivery and perhaps even with its pesky paying customers. That may be a forlorn hope. Warren Buffett, who knows a thing or two about newspapers and how to make money, commented recently, "…the economic potential of a newspaper internet site – given the alternative sources of information and entertainment that are free and only a click away – is at best a small fraction of that existing in the past for a print newspaper facing no competition." So better not be too quick to toss overboard faithful readers like me.
Several years ago, at a meeting of the American Society of Newspaper Editors, an editor stood up and, in what can only be described as an emperor-has-no-clothes moment, demanded to know why newspapers were giving away free news on their Internet sites. The several hundred editors present seemed stunned, and none offered an answer.
It's still a very good question, and even more pertinent given continuing and accelerating declines in circulation.
At the paper where I do business, they give away not only news but all sorts of locally-produced features. I learn from the paper that staffers are churning out blogs. I assume that the time and creative energy needed to produce a blog detracts from the work the staffers do for the print readers. So not only do we miss out on what's put online, we're shortchanged on what's in print.
Walter E. Hussman, Jr., the successful publisher of the Arkansas Democrat-Gazette, wrote recently, "The newspaper industry wonders why it is losing young readers. These readers might be young, but many of them are smart, not to mention computer-savvy. Why would they buy a newspaper when they can get the same information online for free?"
That's the identical question asked decades ago at ASNE. This increasingly antagonized reader is still waiting for a good answer.
In the farewell column May 6 by the departing New York Times Public Editor, Byron Calame, it was hard to miss his concern about the push for online content coming at the expense of the print edition. He wrote that profits from online advertising "may be a long time coming" and how "doing more with the same size staff of reporters …has implications for the quality of the reporting." Calame could have added that unless papers quit making obvious passes at the online non-payers they may have a lot of jilted customers to contend with.