Posted at 6:35 am, June 25th, 2007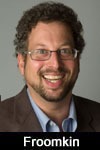 At a panel discussion I was on the other day about the state of mainstream political reporting, a member of the audience expressed concern over the credulous coverage of the administration's overhyped warnings about the threat posed to America by Iran. MSNBC reporter David Shuster responded in part by saying that journalists have generally not found the claims sufficiently persuasive to merit a lot of coverage — which is why you don't see much reporting about them on the evening news, for instance.
I'd wondered why some of the particularly provocative claims from within the Bush administration related to Iran weren't getting the attention that I kind of expected they would. Consider, for instance, how relatively little coverage there was after Undersecretary of State Nicholas Burns told CNN recently that the United States has "irrefutable evidence" that Tehran is transferring arms to Taliban fighters in Afghanistan.
My response to Shuster, however, was that it's not enough to simply not report on the administration's claims when they aren't credible. Rather, journalists should be affirmatively reporting that the administration is making claims that aren't credible.
This is especially critical as it becomes increasingly clear that a cabal led by Vice President Cheney is actively trying to incite a military strike against Iranian targets (see my June 4 White House Watch column.)
And that's not the end of it either. Journalists shouldn't stop at exposing Cheney's campaign for what it is. We should actively counter attempts to demonize Iran and its people by reminding Americans of the human factor. (See the seventh bullet-point in my February NiemanWatchdog.org piece, How the press can prevent another Iraq.)
That's why I was so pleased to see Michael Hirsch's June 18 report for Newsweek.com, entitled "On the Streets of Tehran." Hirsch doesn't minimize the endemic political repression at play in Iran. But, he writes:
First things first: let's get the most ridiculous Western caricatures of Iran out of the way. The capital, Tehran, is no armed camp, ready to do holy war with the Great Satan, who is lately personified by George W. Bush. In fact, in two days here I have seen precisely two Iranian soldiers—one standing on a guard tower, staring lazily out at Mehrabad Airport in the 95-degree heat, the other doing some off-duty shopping in downtown Tehran.

Things here are bustling, to put it mildly. Traffic crowds the streets and boulevards. Luxury-goods stores, frowned upon in the years immediately after the 1979 revolution, stand open and inviting—especially to foreigners, even Americans. Jewelry, leather handbags, knockoffs of Western designer brands—all are available by the boxful. And despite the savage crackdown on dissent being reported widely in the Western media (a headline in The Washington Post last Saturday read Iran Curtails Freedom in Throwback to 1979), there is little evidence of it on the streets.
As Salon blogger Glenn Greenwald points out, in a post about Neoconservative icon Norman Podhoretz's assertion that he hopes and prays that we bomb Iran: "That is what Norm Podhoretz and his friends hungrily want to annihilate."