Posted at 12:39 am, January 21st, 2008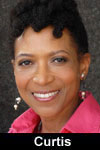 Maybe it wasn't so surprising.
John McCain edged past Mike Huckabee in the South Carolina Republican primary on Saturday, making him the front-runner – this week. He won over a little more than a quarter of evangelicals.
If Huckabee can't win in a state with this many evangelical voters, can he win anywhere else? Who knows?
But what worked in Iowa didn't work in South Carolina, and the lesson is, once again, the media don't know what they don't know. Evangelicals in South Carolina have a right to be a little smug about their unpredictability.
I had shadowed Huckabee at several events last week. He certainly seemed to be closing the sale. He talked openly and emotionally about mixing Christ and the Constitution, except at Clemson University, where he played bass guitar and traded jokes with action star and right-hand man Chuck Norris.
But at North Greenville University in Tigerville, Huckabee solidified his Baptist bona fides. He left the guitar at home. At a university where Christianity is a requirement for faculty members, a campus monument reads: "Where Christ makes the difference."

President James Epting led the dining hall crowd in a prayer for the presidential hopeful and his wife, to "help Governor Huckabee and Janet know exactly what to say and what to do," to "use them in a mighty way."
Add that scene to an earlier one in Rock Hill, S.C., where a friendly crowd applauded Huckabee's evangelical Christian talking points, his support of the military and elimination of the IRS. You can see how I missed it.
Yes, many evangelical voters believe, as one told me, "If it's not based in God's principles, it's not going to work." But there were obviously others, maybe even those at the rallies, who weren't quite convinced by the populist punchlines of the charmer from Hope, Ark.
Maybe they were put off by the edgy resentment that seeped through the sunny message of the American dream. Maybe they didn't like his tax plan.
The families who carried the "Home schoolers for Huckabee" signs were a lock; others decided to pass.
The day before the primary I wrote: "With anecdotes about a Michigan woman donating a gold band – all she had – to his campaign fund or a truck driver dressed in a sweater and slacks speaking on his behalf at a fancy Republican gathering, the preacher who would be president has found what works for him."
Voters in South Carolina said, not so fast.
This week, the state is gearing up for the Democratic primary. I'll just wait until somebody votes.