Posted at 6:18 pm, February 28th, 2008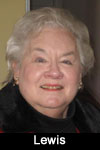 Since the economy is the number one issue on everybody's mind, I thought I'd take a look at an hour-long program called "Your Money" that CNN runs on Saturdays and repeats on Sundays. I was wondering how helpful the program might be to viewers plagued by mundane financial troubles like the threat of mortgage foreclosures, the credit card crunch, and the high cost of gas, heating oil, groceries, college tuition and health insurance.
On the day I looked in on them, hosts Ali Velshi and Stephanie Elam presided in the chirpy manner that I for one find unseemly when applied to sober topics. No matter what the serious subject on the table, they smiled a lot and spoke so fast that it was near impossible to catch the sense of what they were saying.
It soon became clear why they were in a hurry and why they were smiling. The hour was chock-a-block full of commercials, leaving hardly enough time to deal with the topics that were supposed to be the point of the show. Ostensibly dedicated to informing viewers about how to survive hard times, the hour was crammed with merchants urging already debt-ridden viewers to spend money they don't have.
After introducing an already widely-reported plan by banks to grant "responsible" mortgage holders thirty days to negotiate new terms for their loans, and an all-too-brief analysis by Nicolas Retsinas of Harvard who noted the plan was hardly a solution to the larger problem, it was bing-bang, a spritz of herky-jerky music, over to commercials.
Fiber One, Ditech, Waste Management, promos for CNN's "Criminally Insane" and "Larry King Live", a computer company ad, Kappes Wellness Centers (for back pain), a promo for CNN's "Broken Government".

Hold onto your mind, everyone. It's back to "Your Money." Now a new face is on the screen. Jennifer Westhoven, another speed-talker, offers a sketchy outline of buyouts at General Motors, Velshi noting that "it's not a lot of money" the company is offering to workers. A quick mention of Google and News Corps vying for Yahoo, then a report on a Houston mother who rents used toys the way Netflix rents DVD's, followed by an interview with the CEO of a trucking business about how the slowdown is affecting his business. Then wham-bang, more commercials. By now the pace is so dizzying I feel my brain about to explode. (Whoa, stop, what's the meaning of this stuff? How does any of it relate to my financial survival?)
For answers, here's UPS, Verizon Wireless, E Harmony.com, Reverse Morgages for Seniors (Hey, that's a possibility), a CNN Primetime Special, a reminder to stay with CNN Election Center.
Ali Velshi's back with Justin Fox of Time magazine talking about how much power a president has to affect the economy. Not much, but he can influence how the pie is divided, Fox says. Oh, if the country dips into a recession, it could hurt McCain's chances.
FedEx, more Waste Management, Bonivafor osteoporosis, Lending Tree (for mortages!), Larry King Live, Next candidate debate on CNN.
Greg Hunter of Financial Security Watch pops up and warns that inflation is growing serious, but the government tends to understate it because by doing so it keeps Social Security payments low. Nobody asks how, why. Time to move on. Quick, mention upside down morgtages, auctions affecting bond insurers, tell us that banks are in trouble, there's a crisis in confidence.
Whoosh. Ameritrade, Performance Depot, an ad for a local plumber. Then a discussion of the upcoming Daytona 500 race, though what that's got to do with the economy is a mystery, plus a report on the merits of investing in fine art, whose centerpiece is an interview with an art peddler with a clearly vested interest in saying how wise it is to plunk your money down on the stuff.
Ameriprise Financial, Ditech, Progressive. com, the UPS Store, Sprint, Renew-In for joint comfort. And finally a report about "No E-Mail Fridays" by the NBA team Houston Rockets, another gem unrelated to the viewer's likely money troubles.
In sum, the program's busy disjointed hop-scotching, untethered by any apparent overarching, meaningful principle, not so much caters to the viewer's notorious short attention span, but willfully fosters it. Commercials are the bread and butter of non-public television, but surely management can seek a balance between the program material and the sales pitch. And, out of respect for the mental health and intelligence of viewers, what passes for program material could use some serious re-thinking.
A television show called "Your Money" ought to offer calm enlightenment in these trouble times instead of a migraine headache.