Posted at 10:00 am, April 22nd, 2008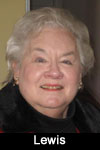 Considering that he was widely lambasted for his performance as a moderator at the most recent Democratic candidates debate, George Stephanopoulos might have expected to be taken to task at his Sunday talk show. Instead his three colleagues—George Will, Sam Donaldson and Cokie Roberts—closed the circle around him and let him off the hook.
As if to prove once more how incestuous the Washington news business can be, at least when it comes to starring on-air performers, each of the three insisted that the much-criticized questions about gaffes and guilt by association were perfectly acceptable, even using Senator Clinton's preferred language that "if a candidate (meaning Obama, of course) can't stand the heat he should get out of the kitchen."
Nobody asked Stephanopoulos why he and Charlie Gibson spent an entire hour on trivia while serious questions went begging. Nobody pointed out that the debates are there to serve the public's need to know rather than the narrow interests of news people. What's more, nobody asked why Stephanopoulos didn't excuse himself from the role of moderator because he once served in the Clinton White House and his involvement appeared to be a conflict of interest.
Instead, the three joined forces with Stephanopoulos to form a mutual anti-Obama society. When George Will labeled Barack Obama a "left-wing candidate," Donaldson suggested that it was true and that doomed him to the same fate that befell George McGovern. When Will pooh-poohed Obama's plan to raise the capital gains tax, Donaldson—no pauper himself—heartily agreed.
Roberts, whose father, the late Hale Boggs, was House Majority Leader and whose brother, Tommy Boggs, is a lobbyist/power broker in Washington, said Obama's plans to change Washington were doomed because programs already in place "have constituencies." Donaldson promptly affirmed that Obama is "not going to be able to change things."
Nobody, least of all Obama himself, has said that changing Washington is going to be easy. But as well-paid participants in the existing system, all four of the above clearly have a vested interest in seeing that it doesn't change.
This relentlessly biased chatter masquerading as balanced political analysis is not unlike what passes for thought on Fox News. I like to think that the average television viewer is too smart to fall for such baloney.