Posted at 6:52 am, July 22nd, 2008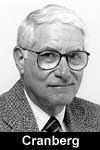 Jane Mayer, an experienced and reliable journalist, has written "The Dark Side: The Inside Story of How The War on Terror Turned Into a War on American Ideals," a book that reports how the International Committee of the Red Cross found that the Central Intelligence Agency tortured people.
How can that be? After all, President Bush sent a memo, dated Feb. 7, 2002, on White House stationery, to the vice president and seven other high administration officials, including the director of Central Intelligence, reminding them that "…our values as a Nation, that we share with many nations in the world, call for us to treat detainees humanely, including those who are not legally entitled to such treatment."
The memo contained a giant escape hatch for military interrogators. It said, "As a matter of policy, the United States Armed Forces shall continue to treat detainees humanely and, to the extent appropriate and consistent with military necessity, in a manner consistent with the principles of Geneva."
The "military necessity" exception essentially swallows the rule against inhumane treatment. Call it the ends-justify-the-means exception; if there's a military purpose served by harsh treatment of detainees, then that trumps all the promises to the contrary. The government lawyers who gave the green light to "counter-resistant" strategies, such as sleep deprivation, stress positions, even water-boarding, relied heavily on the "necessity" loophole.
Interestingly, the president's 2002 memo addresses at several points interrogation by the armed forces, but is silent about the Central Intelligence Agency, cited by Mayer as the center of the Red Cross's concern. Silence sometimes speaks volumes. Did it mean in this case that the CIA would pretty much have a free hand? At the Abu Ghraib prison, site of so much cruelty and degradation, that's exactly what it meant. The 2004 Fay-Jones report, by Maj. Gen. George R. Fay and Lt. Gen. Anthony R. Jones, complained that "CIA detention and interrogation practices led to a loss of accountability, abuse, reduced interagency cooperation, and an unhealthy mystique that further poisoned the atmosphere at Abu Grhaib."
The famous photograph of a dead prisoner packed in ice in a body bag was of an Iraqi, Manadel al-Jamadi, in CIA custody at the prison. An MP said of al-Jamadi, "His face was totally messed up – huge black eyes, and bruises everywhere." One eye, he said, was swollen shut. The photographer, MP Sabrina Harman, subsequently took a closer look at the body and reported that he had been grossly mistreated: "His knees were bruised, his thighs were bruised by his genitals. He had restraint marks on his wrists. He just had bruises everywhere."
Mayer reported earlier that, since 9/11, "the CIA's treatment and interrogation of terrorist suspects has remained almost entirely hidden from public view," so much so that no one from the agency was punished for al-Jamadi's manhandling and death. Secrecy is the hand-maiden of abuse. If Congress is to rein in torture, it will have to bring more of the CIA's practices to light. It will also need to confront and close the "military necessity" loophole. Mostly, it and the press will have to call things by their right names and no longer permit torture to be prettified and obscured by euphemisms like "counter-resistant strategies" and memos that mask their purpose.