Posted at 4:18 pm, July 3rd, 2008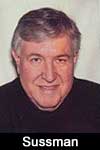 I'd like to tell you about a couple of changes we've made to this site in recent weeks. One is a new home-page feature, "Elsewhere on the Web," aimed at letting readers know about some excellent watchdog reporting. As news becomes more and more an online venture, a lot of good work is put out there and then just disappears. That was a problem before there was a Web; now it's a bigger one. Our plan is to link to worthwhile watchdog stories as we spot them. A few other online groups are doing the same thing. One of them, the new Pro Publica, is aggregating items on a fairly large scale.
You'll find "Elsewhere" right underneath our top features in Column 1. We'll keep a few of the most recent "elsewheres" live; and right under them—"More Links from Our Favorite Sites"—will be ones we ran earlier. Some of the older pieces, as well as the newer ones, may be stories reporters and editors will want to replicate. If you see something you feel we should include, such as a particular story, or a site we should look at regularly, won't you notify us at editors@niemanwatchdog.org?
Our second change is to make the site more interactive. It wasn't hard to append comments to articles before; now it's easier. There's no need for registration or sign-in. At any item, simply click on 'Read/submit comments' and get started. To keep up with people's comments, turn to our Discussions page. Whenever a reader appends comments, that article goes to the top of the page. You can add comments to any item on the site, not only the recent ones. We invite you to take part and help make NiemanWatchdog as interactive as possible. Let's hear from you!
We've made a few other changes. Previously searches had to be done separately for the main section and for our blogs. Now you can search the two together. Also, recognizing the growing prevalence of wider monitors, we've widened our page accordingly. And we've changed the colors a little, too.