Posted at 1:29 pm, November 24th, 2008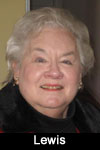 Several years ago a caller to my talk-radio program insisted that, when it came to abortion, God told her what was right and the rest of the country should obey His dictates. I replied that whenever anybody claimed to know exactly what God has in mind, I was inclined to count the silver.
Since the area served by the radio station – and in which I still live – happens to be especially churchy, I realized I was doomed to be fired, and so I was. You could say anything you wanted on talk radio, no matter how odious, but not that.
There's a disabling tendency in this country to tiptoe around certain religious beliefs and thus grant them more power than they reasonably warrant. Case in point: California's vote on Proposition 8, heavily backed by religious believers, denying to gay couples the right to marry. The churches that oppose that right point to a single line in their ancient holy books and then argue that what is written there is beyond challenge. If God says this is it, this is so, who among believers or anybody dares to doubt?
As a non-believer myself (a proud one), I have no objection to anybody else choosing to follow a particular faith. But when there is an attempt to impose its beliefs on the liberties of others, I draw the line.
What bothers me most is the hypocrisy lurking behind those beliefs. The central tenet of almost all religions is that we should love our neighbors as ourselves. But too often it is followed by a big fat IF. I am to love my neighbor only IF she looks like me, believes like me, and follows my God's instructions. Sweet reason and compassion are deserted in favor of harsh dogma.
I'd like to see more reporters and editors bring these cruel, divisive beliefs out of the closet to be discussed openly and honestly. In a free secular society such as ours, that kind of dialogue is necessary, even if it makes religious followers uncomfortable. It is a useful, healthy thing to do, to prompt people to consider the often inhumane consequences of what they choose to believe.
In my view, the time is long past for walking gingerly around matters that so powerfully invade public policies and the laws of the land.