Posted at 11:00 am, January 8th, 2009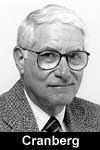 By all accounts Bernard Madoff got investors to part with their money by not actually investing the proceeds and earning returns but simply by paying off victims with money from his other marks. If that sounds familiar, it should; it's the way lotteries work. When all is said and done, the lottery is essentially a Ponzi scheme. It's such an effective and profitable scam that 40 states, the District of Columbia and several territories now have them.
Interestingly, the $57 billion spent to buy lottery tickets in 2006 was in the same ballpark as the $50 billion Madoff is said to have bilked his customers.
The big lure of lotteries is not the seemingly sure but steady payback that was Madoff's hook but jumbo jackpots. They have grown bigger as states have pooled proceeds in two multi-state games, Powerball and Mega Millions, that can offer hundreds of millions to winners. States promote the jackpots relentlessly; they need to because the odds of winning are prohibitive. In Florida, which only recently joined Powerball, if you study the small print on that game's tickets, you learn that the odds of winning the top prize are one in 195,249,054.
The people who play lotteries realize they are not "investors" and that the odds of hitting jackpots are long. But they may not fully appreciate how similar a lottery is to derided Ponzi schemes. The jackpots that draw people in are possible only because of the money contributed by other players, the fundamental feature of a Ponzi scam. Florida returns more than half of ticket sales in prizes. In other words, players aspire to win other people's money. If they ever straighten out Madoff's books, it would be interesting to learn how his lottery compared to the legal games.
In addition to touting jackpots, lottery states promote their games as ways to support education. By allocating a portion of lottery proceeds for schools, states are able o claim that playing the lottery promotes education. "Win for education" Florida's Powerball tickets advertise. Call such claims bait-and-switch because studies show that, typically, while education benefits initially when a state adopts a lottery it's not long before lawmakers switch education money to other purposes.
Political science professor Patrick Pierce and mathematician Donald E. Miller "reviewed education spending from all states for the 25 years from 1965 to 1990," Miller wrote in USA Today. He went on to say:
"During this time 12 states enacted lotteries for education. We found that states generally increase annual education spending about $12 per capita before a lottery is adopted. In the first year after beginning a lottery, states increased their education spending by almost $50 per capita…But after the first year surge in spending, the annual rate of change in educational spending in a state with a lottery dropped sharply. Rather then increase education spending by $12 per resident every year, these states' spending went up only $6 per capita… In a few years the initial flush of lottery funds into a state's education program had been eaten up, and the state lagged those that didn't rely on lottery-generated education funds."
Madoff was a private entrepeneur who ripped off mostly private citizens with his schemes. Lotteries are public enterprises. The next time you are tempted to shake your head in disgust at Madoff's shenanigans think about your state's lottery.