Posted at 11:24 am, March 25th, 2009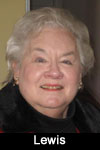 Poor President Obama. All he did was laugh a couple of times during his Sixty-Minutes interview, and he was pummeled by media critics. How DARE the man even smile in the thick of the crises encircling him?
He did explain that his laughter reflected a kind of "gallows humor," a necessary relief from the burdens of his office, but still they caviled and complained.
And then, the following Wednesday, when the President barely flashed a smile at his news conference, the New York Times tut-tutted that he was too much the serious lecturer to inspire.
On the Jay Leno show he made an offhand remark that the level of his prowess in a certain sport made him eligible only for the Special Olympics – hardly an inaccurate or even cruel remark – and there was an outcry that he was unsympathetic to folks with disabilities. He even had to apologize to placate the critics.
The danger in this is that we have a man in the White House who seems to be comfortable in his own skin, relaxed before a camera, and willing to share his up and down moods with candor. In time, the nit-pickers could turn him into a turtle, hiding himself in his shell instead of revealing who he really is. That would be a serious loss.
It's as though a touchy, humorless spirit roams among us, squelching every smile, every semblance of humanity and joy. I happen to be particularly touchy about this humorlessness, having been on the receiving end of it. I'm one of those people who laugh a lot because I think much of what goes on in the world is absurd. That got me into trouble with some listeners of a radio talk show I had years ago. A number of listeners called in to complain that I was laughing too much. (Is it possible to laugh TOO much?)
And then there was my boss at a Washington TV station who, spying me returning from the Capitol where I covered the Congress, and looking cheerful, remarked with a sneer: "You should be paying US to do that job, you like it so much."
When did it become unacceptable to laugh, to visibly enjoy one's work, to poke fun at ourselves and the predicaments we face? When did the cranky sour-pusses take over the world?
For relief from all of the above, on Saturday mornings I turn on public radio's Click and Clack – the Car Guys, where the laughter romps freely and joyfully over the airwaves. I hope President Obama is listening, too, just to remind him that somewhere somebody in the media world still believes that laughing is a yes-yes instead of a no-no.