Posted at 10:55 am, May 7th, 2009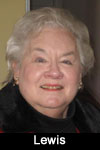 As a former reporter and journalism professor I am naturally inclined to think highly of the right of free speech. Still, I can't help applauding what the British government did when it slammed the door on Michael Savage and his ilk. Savage is an American radio host who spouts some of the ugliest and most hateful speech imaginable – and under the cover of our Yankee freedoms not only gets away with it but is handsomely paid to do so..
The Washington Post reports that British Home Secretary Jacqui Smith barred Savage along with a former Ku Klux Klan grand wizard and several Muslim extremists from entering the country. She said she made the names public to show the kind of behavior that Britain is "not willing to have in this country."
Smith describes Savage as someone who "foments hatred," the kind that could rouse inter-community tensions and violence. "Coming to the UK is a privilege," she said, "and I refuse to extend that privilege to individuals who abuse our standards and values to undermine our way of life."
It's a mystery to me why in the U.S. where much is made of the fact that smoking is bad for your health, and where bacteria in peanut butter and on spinach are cause for alarm, toxic fumes emanating from the airwaves are tolerated without fuss. Poison is poison, whether it comes in the shape of salmonella or hate speech, and it's as much an abuse of our American standards and values as it is that of the Brits.
Unfortunately, we seem unable to do anything about it here until we can shame the proprietors who sell these products. Those who grant access to the hate-spouters are plainly more interested in making a profit than acting responsibly – yet another example of the twisted excess to which those in power can be tempted by a search for more dollars.
As for what the Brits did, it's nice to see that somewhere, somebody is willing to take a stand against this odious stuff. Now Savage says he will do what any other American would do. He plans to sue. I imagine Her Majesty's government will have a field day with that. I'm booking my seat at the Old Bailey.