Posted at 1:05 pm, June 27th, 2009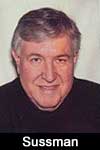 The Committee to Protect Journalists and other groups are issuing urgent appeals for the release of more than 40 journalists who have been arrested and are being held in Iran.
Scant information about the arrests has been released. One of those being held is Iason Athanasiadis, a 2008 Nieman fellow who is said to have been taken into custody June 20 at a Tehran airport as he was attempting to leave the country.
Athanasiadis has reported extensively in Iran, elsewhere in the Middle East and South Asia. Last year, after the assassination of Benazir Bhutto, he wrote on Pakistan for Nieman Watchdog.
The arrests of so many journalists are part of a massive crackdown; aside from the brutal repression of street protests, more than 200 dissenting politicians, campaign workers, university professors and students have been imprisoned.
One Web site, payvand.com, lists the names of some journalists who are being held and urges sending email appeals for their release to the chief religious and judicial leaders in Iran. The site gives these email addresses and suggested salutations:
Leader of the Islamic Republic:
Ayatollah Sayed 'Ali Khamenei
The Office of the Supreme Leader
Islamic Republic Street – End of Shahid Keshvar Doust Street, Tehran, Islamic Republic of Iran
Email: info_leader@leader.ir
via website:
http://www.leader.ir/langs/en/index.php?p=letter (English)
http://www.leader.ir/langs/fa/index.php?p=letter (Persian)
Salutation: Your Excellency, Ayatollah
Head of the Judiciary:
Ayatollah Mahmoud Hashemi Shahroudi
Howzeh Riyasat-e Qoveh Qazaiyeh (Office of the Head of the Judiciary)
Pasteur St., Vali Asr Ave., south of Serah-e Jomhouri, Tehran 1316814737, Islamic Republic of Iran
Email: shahroudi@dadgostary-tehran.ir (In the subject line write: FAO Ayatollah Shahroudi)
Salutation: Your Excellency
A journalist who witnessed the protests in Iran first-hand is Roger Cohen of the New York Times. Click here for an online item in which he responds to readers' questions.