Posted at 7:34 am, October 8th, 2009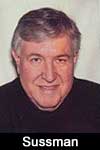 In financial reporting as in other areas, news organizations too often lose sight of the issues and focus on politics, or diversions that pass for politics. With some exceptions, that's what has happened in covering the economic collapse. Thus, citizens and voters are consistently left with little sense of their own interests, or the country's. The press can do better.
Nieman Watchdog hopes to help it do better. In the coming weeks we will be running articles by independent experts or interviews with them, pointing editors and reporters to basic issues and to questions they should ask.
On the main section of the site is a piece by Henry Banta titled "Doing a better job coping with economic disaster", that lays out the issues. In Banta's words, "The shock wave from last year has shaken the foundations of conventional economic thinking. But save for the analysis of a handful of writers, the story has never made it into the news. Yet, without that story, it is impossible to have a rational political debate about what do to get out of the trouble we are in and prevent it from happening again."
Also in the main section is the first of several stories from an interview of economist James Galbraith by writer John Hanrahan. Galbraith's ideas are well thought-out and, in some instances, almost never mentioned in the mainstream media. For example, there is always a great deal of talk about reining in Social Security and Medicare. But Galbraith, in a tightly reasoned piece, argues strongly for increasing benefits. It's an argument the press should study and report.
We think experienced financial journalists and everyone else covering the economic collapse will find these pieces instructive and useful. We'll be running more of them day by day with other experts.
As we do, we invite and welcome broad participation, including ideas and commentary from reporters, columnists, editors, bloggers, academics and others who want to take part. Add your comments, or send a note to editors@niemanwatchdog.org.