Posted at 11:09 pm, December 5th, 2009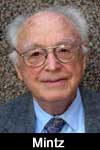 "Democratic senators are taking aim at insurance executives' pay as they jockey for advantage in a rare weekend session to debate President Barack Obama's health care overhaul," the Associated Press reported Dec. 5.
The AP article provided no specific examples, so suppose I mention a few likely candidates:
One is Ronald A. Williams, chief executive officer of giant health-insurer Aetna Inc. He was paid a total of $47,345,946 in the last two years, as this site reported in August.
If Williams would care to justify his compensation — $64,857.46 a day, every day of the year; $2,702.39 an hour every hour of every day – I'd gladly extend him the opportunity to do so.
Now, as I just read in Huffington Post, "Aetna is planning to force up to 650,000 clients to drop their coverage next year as it seeks to raise additional revenue to meet profit expectations." Maybe he can justify that, too.
Others in similar positions are also raking it in. I've learned from Seton Hall University School of Law's Health Reform Watch that Williams's 2007 compensation of $23,045,834 was nearly $2.8 million less than Cigna CEO H. Edward Hanway's $25,839,777. Also in 2007, Coventry's Dale B. Wolf received $14,869,823, United Health group's Stephen J. Hemsley $13,164,529, Humana's Michael McCallister $10,312,557, WellPoint's Angela Braly $9,094,271. and Health Net's Jay M. Gellert $3,686,230. Total 2007 pay for seven health-insurance CEOs: $100,130,021.
In 2008, Williams led the pack, with $24,300,112, followed by Hanway, $12,236,740; Braly, $9,844,212; Wolf, $9,047,469; McCallister, $4,764,309; Gellert, $4,425,355, and Hemsley, $3,241,043. Total 2008 pay for the seven: $67,859,240.
Suppose the seven had been paid, say, only $1 million each. That compensation would have enabled significant premium reductions — in 2007, of roughly $93 million; in 2008, of about $61 million — that would have enabled purchase of coverage by many of the 45,000 Americans whose deaths each year are linked to lack of health insurance.