Posted at 3:56 pm, March 4th, 2010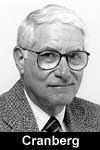 Ask an American audience what it knows about Britain's' "Chilcott Inquiry" and chances are you will draw blank looks. That's too bad. Americans ought to be intently interested in the Chilcott inquiry, named for its chairman, senior civil servant Sir John Chilcott, because it's likely to provide the only authoritative account they will have into the whys and wherefores of the Iraq war.
Congress is so riven by partisanship it is incapable of mounting the sort of credible probe the subject warrants. A less-than-satisfactory substitute is the 2008 study by the Senate Intelligence Committee comparing statements about Iraq by Bush administration officials with what U,S. intelligence agencies said about the same subject. Unfortunately, not everything the "intelligence community" produced was necessarily trustworthy. Nor did any of the administration officials who spoke so alarmingly about the Iraq threat make themselves available for questioning by the Senate Intelligence Committee.
In addition to the British inquiry, a Dutch investigation has added to the factual record. The Dutch Commission of Inquiry Into Iraq Decision-making issued its report in January. Among the report's 49 conclusions: "The military action had no sound mandate under international law." In other words, the aggression against Iraq may well have been illegal and those responsible conceivably could be open to charges of war crimes.
Apart from Iraq itself, the U.S. bore most of the cost of the conflict and suffered most of the casualties. It's absurd then, that this country has turned a blind eye to the war's origins while lesser players investigate them.
An investigative news site, Consortium News, recently observed, "It's reasonable to assume that as far as the invasion of Iraq is concerned official U.S. policy is: no inquiry, no discussion of legality, no accountability."
The press in this country, with few exceptions, did abysmally in covering the run-up to the conflict. You might expect the U.S. press to want to make amends by shedding as much light as possible on the hows and whys of the war. At the least it ought to be demanding a U.S. investigation comparable to the British and Dutch inquiries, Instead, Americans are getting from their press still more shameful neglect.