Posted at 10:19 am, August 25th, 2010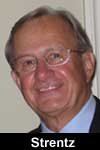 (Editor's note: The incidents described here have become part of a developing story, as this Google link shows.)
The Des Moines Register's reluctance to identify criminal suspects or victims by race has turned into an outright refusal to do so.
The closing night of the Iowa State Fair was marked by an observance not exactly on the Fair calendar: Police, fairgoers and the news media agree that bands of roving "individuals," as the Register calls them, proclaimed "It's Beat Whitey Night."
A police report notes that "white citizens" were targeted, as were a couple of policemen when they tried to prevent or break up assaults just outside the fairgrounds.
The Register news story on "Beat Whitey Night" doesn't publish the race of anyone — not of suspects, not of victims, not of the cops. One infers from published mug shots that three youths arrested are black and, from context, that the victims are white. (No mug shots were included in the online version of the Register story, shown here.)
Granted, it is easy to over-react to any conflict involving blacks and whites these days — Shirley Sherrod, anyone? — but it is also easy to be so cautious as to lose credibility. WHO-TV in Des Moines may have gone the Register one better, or one worse, with the website headline: "Police trying to figure out if race played role in attacks."
Here are some conclusions from such timidity on the part of the press:
1. Most readers and viewers can connect the dots if the news media report that some youths were chanting "It's beat whitey night" and assaults followed. The audience gets the gist of the story and only press credibility suffers.
2. The bigger picture on more troubling racial problems confronting the nation was well dealt with in a New York Times column by Bob Herbert about the self-destructive nature of life among some young black men today.
3. Failure of the news media to provide consistent, informed coverage about what is happening in our communities — in black and white terms —exacerbates the woes that Herbert writes about.