Posted at 9:27 am, October 30th, 2010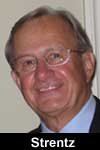 DES MOINES—Granted, it was a one-word slip, an adjective out of place. But still its usage rankled — given how the religious right dominates politics in Iowa.
So, within seconds of the close of the WHO-TV 6 P.M., news cast, I emailed the anchor and the news director:
"Why on earth in its profiles tonight of (U.S. Sen. Chuck) Grassley and (his Democratic opponent Roxanne) Conlin do WHO-TV reporters tell us that Grassley is 'a Christian farmer' and deprive us of knowing whether Conlin is a heathen or pagan lawyer?"
But there it was on the evening news, a routine profile of Grassley, with the shot of him on his New Hartford, Iowa, acreage accompanied by the voice over description: "…Christian farmer."
To their credit, both the anchor and news director promptly responded, acknowledging the gaffe and apologizing for use of the "C" word.
But the incident spoke volumes to those of us already troubled by how we think the Iowa news media has been either obsequious to or oblivious of how the religious right has taken over the state GOP.
Politics is so polluted with religious rhetoric that description of Grassley as a "Christian farmer" might seem to some to be routine reporting.
Further, this year the fundamentalist Christians also are pushing for the ouster of three Supreme Court judges. Their sin: they were part of the 7-0 decision that in April 2009 found an Iowa law banning same-sex marriages to be unconstitutional. The law, they said, advanced religious interests, not public interests.
Indeed, some on the religious right want to oust every one of scores of judges on the ballot for retention this year — just to teach the judiciary a lesson.
The episode is relevant to those of you outside of Iowa because the folks who control the Iowa GOP now are the ones that would-be presidential candidates must please and humble themselves before as they campaign for support at the February 2012 Iowa caucuses. Any Republican candidate who defends the judiciary and constitutional law is doomed.
This message brought to you by Herb Strentz: Christian blogger