Posted at 9:59 pm, November 17th, 2010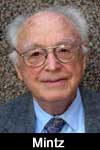 News often needs context and/or perspective, and a recent Wall Street Journal report provides a memorable example.
The article identified the 20 corporate CEOs who "had the most total direct compensation in their most recent fiscal year."
Leading the list, with a mind-boggling $87,095,882, was Liberty Media's Gregory B. Maffei. Five others head media or entertainment companies: Carol Bartz, Yahoo, the only woman on the list, $44,613,928; Leslie Moonves, CBS, $37,587,060; Philippe P. Dauman, Viacom, $33,728,929; Brian L. Roberts, Comcast, $22,056,221, and Robert A. Iger, Walt Disney, $20,836,870.
At the bottom, with a measly $19,500,000, was Travelers' Jay S. Fishman.
Coincidentally and unintentionally, the report was put in context – on the very day it came out, Nov. 15 – by the American edition of Agence France Presse.
"In 17.4 million US households, someone goes hungry," AFP reported. "In more than a third of those households – around one in eight US homes – at least one person did not get enough to eat at some time during the year and normal eating patterns were disrupted.
"Hardest hit by hunger were urban households with children headed by single parents and African American and Hispanic households, the USDA said in a report."
More perspective: Maffeis' compensation is nearly 218 times the $400,000 salary of the president of the United States. A mere one-tenth of that compensation – $8,709,588 – would buy $10 worth of food for each of 870,958 hungry mouths.