Posted at 1:02 pm, December 18th, 2010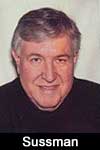 How excellent it is that Media Matters for America devotes so much space to ridiculing Fox News. No group is more deserving. The individual stories are juicy, the news endless. Putting it all in one place is a public service. It won't stop Murdoch and Ailes as they go about dumbing down America, but – who knows – maybe it'll embarrass their families a little.
A recent episode involves a climate change email sent by Fox Washington M.E. William Sammon instructing news reporters to "refrain from asserting that the planet has warmed (or cooled) in any given period without IMMEDIATELY pointing out that such theories are based upon data that critics have called into question."
In a Media Matters column, Sarah Pavlus quotes a source who says the push to the right from Sammon is not just to slant news, but to do it "in a more brutish way."
As Pavlus puts it, "The problem, of course, is not just that the reporting on Fox News is wildly dishonest – after all, a supermarket tabloid can be wildly dishonest, too – it's that the lies and smears on Fox News have very real policy implications."
That's the problem, all right: Fox News is truly comical, but it's also deadly serious.