Posted at 12:24 pm, December 13th, 2010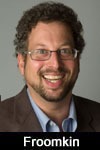 You might not know it from reading the news, but the nation's housing prices are in free fall again.
For the many Americans who have (or had) most of their wealth tied up in their homes, the consequences of this will be profound. The effect on nationwide consumption will inevitably be severe. In fact, there are some not inconceivable scenarios in which the housing market could just take the economy down with it again.
Despite the fact that the nation is officially in a period of economic recovery, the latest data show that home prices are diving. One recent survey pegged the decline at 0.7 percent per month; another found prices down 5.8 percent between August and October.
One analysis found  home values will likely drop more than $1.7 trillion this year, on top of the $1.05 trillion drop in 2009. That would bring the loss in wealth to $9 trillion since the June 2006 market peak, when the housing stock was valued at about $24 trillion.
And many market analysts expect prices to drop 10 percent or more in 2011.
The sudden decline starting this past summer is traced in part to the end of the home-buyer's tax credit, in April. But the real problem is the huge downward pressure caused by the the record number of homes being foreclosed.
Foreclosures depress prices directly –  foreclosed homes are currently selling at a  32 percent discount. They also depress prices indirectly, by creating urban (and in some cases suburban) blight.
Banks prefer to sell an empty property, so they kick out residents and tenants even if it isn't likely to get snapped up. Often, the property isn't even put on the market (it becomes part of the "ghost inventory").
The inevitable result is scores of abandoned, poorly kept-up homes — particularly in the inner cities. (This is the reason for the existence, and success, of groups like Project No One Leaves, which provide services to help low-income tenants and residents to stay put.)
The ongoing saga gets written up now and again. The New York Times had a particularly insightful story earlier this month about how it is the least expensive homes whose prices went up the most during the housing bubble. "And now it is those homes that are suffering the most."
The Huffington Post, (where, not entirely by coincidence, I also work) ran an appropriately alarmist story last week.
But if there is coverage in the traditional media, most of it  is relegated to the business section — when this should be front page news, for every newspaper in America.
It's a big national story, and it's a huge local story, particularly in those 13 major cities where prices are officially in double-dip territory — with home prices that had gone back up now down again,  to their lowest levels since the downturn began. (Those cities are Charlotte, NC; Jacksonville, FL; Las Vegas, NV; Miami, FL; Nashville, TN.; Orlando, FL; Philadelphia, PA.; Portland, OR; Richmond, VA; Seattle, WA; Tampa, FL; Tucson, AZ; and Virginia Beach, VA.)
Dean Baker, co-director of the liberal Center for Economic and Policy Research, tells me the story isn't getting nearly as much coverage as it should — if nothing else because "as you see a drop in home equity, you also see a drop in consumption."
This is due to what Baker and other economists call the "wealth effect." It reflects the fact that when you are feeling rich, you tend to spend more, and when you are feeling poor, you tend to spend less. So, Baker says, for every $1 of housing wealth lost, consumption can be expected to go down 5 to 7 cents.
What that means is that another trillion-dollar loss in housing wealth — something that could easily happen by next fall — translates to $50 billion to $70 billion less consumption; sort of an anti-stimulus.
That, in turn, simply adds to the unemployment problem. And when you realize that you can't stabilize the housing market without people being gainfully employed, you see the vicious cycle we're in.