Posted at 10:48 pm, January 1st, 2011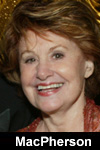 Unless they are diehard supporters or detractors, the first thing some people say when they talk of Julian Assange—which seems curious to me—is that he is creepy or weird looking, and then there is a quiet murmur of dissent: "What if he releases something that could damage someone or get people killed?
My answer is: Such as, for example, Karl Rove and Dick Cheney and their mouthpiece journalist Robert Novak outing CIA operative Valerie Plame in a grudge fight over her husband Joe Wilson revealing there was no yellow cake uranium? Plame lost her career and there is no certainty that on-the-ground operatives weren't damaged.
Let's face it: governments have forever leaked to the media regardless of whom it damaged or, for that matter, who it killed. Remember New York Times reporter Judith Miller as a Cheney/Scooter Libby conduit (and protector) for the non-existent WMD's? Her "authenticated" facts from the horse's mouth helped get the United States into war with Iraq that killed many thousands of civilians as well as American troops. Or the Gulf of Tonkin lie by LBJ that escalated into full-scale war in Vietnam? (A postscript on Miller. She has now joined the right leaning NewsMax; given the woeful lack of institutional memory she no doubt will be touted as a stellar former star of the New York Times. Also some right wing tweeters are having a field day since WikiLeaks reported that "small amounts of chemical weapons" were found in Iraq up to 2003, ignoring the operative word "small".)
What Assange has shown is film footage that reveals people getting killed, innocent civilians, soldiers, and reporters, casually from a U.S. helicopter in the six-year Afghanistan war. And that, no surprise, civilian casualties seem to have been downplayed. A blizzard of memos shows that United States administrations connive, deal financially with blacklisted countries and hide sobering truths about North Korea, Afghanistan and Pakistan and nefarious banking practices. Sadly, this is not news. Assange himself says that his information shows how this war and government business is run rather than any revelatory smoking gun.

But the value of WikiLeaks is that the data are now public and official, in black and white cables and memos, unlike media stories that can be denied and stonewalled. And Assange challenges any one to find a situation where his leaks have led to any death. Leading international news organizations collaborate with him because he is giving them more details of murky and often unsavory government operations than their own reporting has. Some critics utter that he has produced "No Gulf of Tonkin" style revelation, the fake incident that got this country mired in Vietnam for 10 years. Which brings me to a question people ask me: "what do you think I.F. Stone would say about WikiLeaks?" And I can only think; "If only enough journalists had taken Stone's advice on the Gulf of Tonkin!"
As a biographer of I.F. Stone, I remain sorrowful that this little man with his mom and pop I.F. Stone's Weekly wasn't taken more seriously when it could have done some good. Three weeks after Lyndon Johnson proclaimed in 1964 that the North Vietnamese had attacked U.S. ships in the Gulf of Tonkin, Stone was saying that it was a fraud. There were no debris reports in documents, he noted, there was nothing to show for such an "attack", and so forth, he challenged. Few paid any attention. Had there been more suspicion, skepticism and hunting of facts by the mainstream mavens it is possible that Vietnam might not have happened. Hard to support this hypothesis, of course, with a determined administration bent on war.
I would not presume to be able to channel I.F. Stone about his WikiLeaks views but I think he would be in Assange's corner. Stone, a First Amendment die-hard, always thought the role of the press was to expose the lies and workings of government. Security during war had some validity, he acknowledged, but Stone always fought against its overuse, excuse and concomitant abuse of freedoms.
Stone famously said: "Almost every generation in American history has had to face what appeared to be a menace of so frightening an order as to justify the limitation of basic liberties—the Francophiles in the days of the Alien and Sedition Laws, the Abolitionists, the Anarchists, the Socialists in the days of Debs, Fascists, anti-Semites, communists in our own time." (This was about illegal wiretapping, surveillance and attacking citizens in 1949 during the Cold war.) People in those times often clamored for "suppression." Stone remarked that this was wrong: a country "based on basic freedoms" had "managed to get through before."
But not without damage, such as hounding civilians in World War I and on down through the days of McCarthyism and J Edgar Hoover. The FBI director chased Stone, his mocking nemesis, from kingdom come, following him into cigar stores, pawing through his trash, writing menacing memos on who visited him. The FBI hunt resulted in a meaningless 5,000-page file that would make any trivia in WikiLeaks look like top-secret news.
Now there is talk of dusting off the 1917-1918 Alien and Sedition Acts for Assange. Ironically, Assange's released documents haven't shown any serious abuses by this administration – and that may shield him from the wording of the espionage laws.
Wrote Floyd Abrams in a Wall Street Journal op ed on Dec. 29th, "The Justice Department is well aware that if it can prove that Mr. Assange induced someone in the government to provide him with genuinely secret information, it might be able to obtain an indictment under the Espionage Act based upon that sort of conspiratorial behavior. But the government might not succeed if it can indict based only upon a section of the Espionage Act relating to unauthorized communication or retention of documents."
History shows just how lethal these acts can be against innocent civilians. During World War 1 hysteria, Eugene Debs, the anti-war socialist, was given an astonishing 10-year prison sentence for speaking out against a war that was soon decried even by Woodrow Wilson, after the armistice, as a commercial boondoggle. In 1919 and 1920 the government used the act to round up "Reds". More than 10,000 "suspected" Communists (which was a legal party) and anarchists were arrested although no evidence was ever found of a proposed revolution—what the act was intended to deal with. Arrested without warrants, the majority was guilty of nothing more than not being born in America. FBI agents forged discriminating documents to deport innocent people caught in illegal raids and were deported by the boatload without trial.
When the government is allowed to trample with ease, bad things happen. Here is what the official report detailing abuses of 1920's Justice Department raids said: "The arrested were kept in jail for five months, beaten, starved, suffocated, tortured and threatened with death in futile attempts to extract admissions." On his way to becoming a made man in the FBI was a eager young assister in all this, arguably one of the most mendacious men in the 20th century, J. Edgar Hoover.
Now we are in a world of enormously muddled communications, where hacking and identity theft is common place, where mainstream media cooperate with renegade WikiLeaks, where big guns like Visa and PayPal and Amazon refuse to honor WikiLeaks and then get hacked big time by anonymous friends of WikiLeaks.
And we haven't even gotten to the rape charges yet. First the Swedes charge Assange with rape, then they downgrade the charge, then they return to the original rape charge—which in itself is a downgraded category which emphasizes not wearing a condom. This category has many bewildering aspects, including that there can be consensual sex but it is rape if the man refuses to use a condom. Date rape is deplorable and a super jerk of a date Assange may be, but confusion reigns when it is reported that the one woman who sought him out for a date, had sex (with a condom at night) but says he didn't use a condom while she was later sleeping, just didn't call it quits. She in fact allegedly contacted the woman who had helped Assange when he came to Sweden in order to see him again! And the other woman let Assange continue to use her apartment after he allegedly raped her. Now there is a widening schism on the left in America—in blog v. blog battles—as some feminists blast progressives who argue that whatever happened does not sound like rape and is a government set-up to fog WikiLeak disclosures.
The only thing I can say regarding I.F. Stone is that such charges would never have come his way. Not even holding hands with someone of the opposite sex. Try as he did old J. Edgar—who trailed Stone from 1936 until the director's death in 1972—was never able to find anything but the most true blue of husbands. I.F. Stone was ever, boringly, constantly, faithful to his beloved Esther.