Posted at 8:57 pm, May 8th, 2011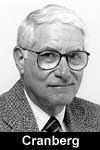 At the height of the recent budget impasse, Republican cries of "Shut it down! Shut it down!" filled the air. Call them the voices of the anarchist wing of the GOP. Anarchism: the doctrine urging the abolition of government.
If that sounds extreme, it is, but none other than than the patron saint of the Republican Party, Ronald Reagan, made a similar anarchist sentiment his motto and thus made it respectable to bad-mouth government. In his first inaugural address, no less, Reagan declared, "Government is not the solution to our problem; government is the problem." Countless Republican politicians have made that their mantra and virtually their party's battle cry.
Reagan didn't just revile government; he took the logical next step of decrying taxes as bordering on subversive. After all, a government without revenue can do no harm. So he took the simplistic but persuasive step of defining government revenue as "your money." Politicians at all levels of government have echoed the phrase "Don't let them take your money," and thus helped make raising taxes politically difficult, sometimes suicidal.
Now and then a public official will point out that a key purpose of the Constitution is to "support the general welfare." The few politicians heard to quote this part of the country's basic document usually are described as "courageous." It's a sad state of affairs, but one we're in danger of approaching whenever an office-seeker puts his political life on the line for citing the Constitution.
The passage should be quoted often, lest it become a dead letter.
No, our government is not our enemy. Nor are taxes an enemy of democracy. In Oliver Wendell Holmes's famous phrase, "Taxes are the price we pay for civilization."
Lawmakers seem to be in a fever to take a cleaver to public education and other government institutions, no matter how important. Just as reputation is built incrementally, but can be wrecked in a careless moment, carefully nurtured government programs can be crippled by politicians caught up in whatever seems to be popular.
The press does not run for office. It is uniquely positioned to resist the transient and to stand firm in support of worthwhile government programs.
At a time when both government and welfare have become dirty words, the press needs to remind the country how fundamentally American they are.