Posted at 9:28 am, May 2nd, 2011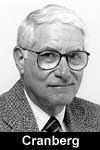 Republicans who endorsed the party's plan to undo Medicare got an earful when they met with constituents during the recent congressional recess. If the lawmakers paid attention, they learned that Medicare isn't just an impersonal government insurance program. When seniors talk about "my Medicare," they express a sense of kinship based on warm feelings usually reserved for a favorite relative.
I was impressed when I first enrolled in Medicare how genuinely interested the government official who handled the paperwork was in doing what was in my interests. I had no sense of an adversarial relationship or that the government had an agenda separate from mine. The feeling of confidence that Medicare was on my family's side was buttressed during every step of my wife's prolonged illness. Her eventual death was more bearable by the virtually hassle-free experience of dealing with Medicare during her illness.
The contrast with the private insurer who had sold us nursing home insurance could not have been more glaring. I had researched the company carefully, but it had been taken over by an insurer whose business plan appeared to consist of delaying claims payment by all possible means. Every step of dealing with that company was agony.
My daughter has an acquaintance whose health insurance is provided by her husband's employer, a large Washington law firm, and administered by a major private insurer. You would think that the prospect of tangling with lawyers would put the insurer on its best behavior. Perhaps it has, but this is her account of her family's experience:
"Over 30 claims submitted for multiple dates in 2010 were lost by the insurer four separate times, are still missing and have not even been inputted into the insurer's system since first submitted over four months ago. An additional 17 claims have been inputted but have remained inexplicably pending for over four months.

"Finally, insurer has failed to re-process approximately one dozen additional claims that insured's representatives have conceded were wholly or partially rejected in error. Insured's staff have largely been unhelpful and inept. We have expended countless hours trying to resolve these problems and are unable to complete our 2010 income taxes in a timely manner as a result of these delays."
Granted, conclusions based on anecdotal evidence are inherently unreliable. But a long lifetime of experience is worth something. My lifetime experience warns me that for-profit companies have interests that are not congruent with those of their customers and that the GOP is being reckless with its plan to eventually turn "my Medicare" into a voucher system that would put beneficiaries at the mercy of the marketplace.
My sense is that seniors generally share my misgivings. If the GOP ignores them it will have made a colossal blunder.