Posted at 3:25 pm, July 3rd, 2011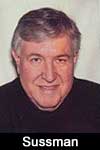 Last fall and winter the Washington Post ran as good an assortment of articles on guns, gun control, assault weapons, the NRA, gun shops, tracing guns, guns on the Mexican border, police-killer guns – you name it – as I have ever seen. In addition to strong reporting by distinguished reporters, it had videos, documents, telling graphics. It started months before the shooting of Rep. Gabrielle Giffords in Tucson and continued afterward.
The series, called "The Hidden Life of Guns," was the result of a year-long effort. It was imaginative and thorough.
That was then.
On Thursday, June 30th, there was a horrific shooting in Hillcrest Heights, MD, just outside Washington. A 5-year-old shot a 4-year-old in the back. The Post's story on Friday said the 4-year-old "is expected to survive."
The children were said to play together frequently in the playground where the shooting occurred. Some details are murky. It's not clear where the little boy got the gun.
Afterward, the 5-year-old, scared, ran to his family's apartment and hid the gun, the Post's story said. An uncle said no guns were kept in the apartment and that people "at the scene told him that his nephew found the gun outside."
The story ran 374 words. It appeared in the Metro section on Page B6. That's what you call not very much play at all. Not front page, not even Metro front page (where there was only one news story that day, along with a big feature story about a street corner that has seen its share of murders over the years, and three other items). Even so, the shooting of one tike by another drew 128 reader comments by Saturday morning.
I looked at the Saturday and Sunday Post for a follow-up. Did the 4-year-old survive? If yes, how was he doing? What about the other little boy, and what after all was the story behind the gun? Any adult charged in this incident? I didn't see any story in the paper, and nothing online, either.
In January after Giffords and 18 others were shot, six of them fatally, a Post columnist wrote that the tragedy was unlikely to result in stronger gun controls because the force of public opinion wasn't strong enough. By running stories like the shooting of a 4-year-old by a 5-year-old on Page B6 – and not following up on it – the Post is doing its part to ensure that prediction.
The Post's gun series was masterful. But what's that got to do with covering the news?