Posted at 12:55 pm, September 10th, 2011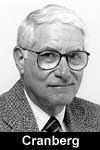 Iraq looks more and more like the proverbial tar baby the U.S. can't get off its hands. The Obama administration had visualized getting rid of the sticky mess by year end but now several thousand American troops may well be slated for duty there beyond the planned departure date.
Speaking of the embarrassment that is Iraq, does anyone yet have a definitive idea of why the U.S. attacked the place? I had hoped that Dick Cheney, an ardent advocate of war against Saddam Hussein, would answer the riddle in his recent memoir, "In My Time." Instead, Cheney offers up the usual platitudes about Saddam and terrorists and how he had made war on his own people, but on the central question of why the U.S. launched a war of aggression against Iraq, the multiple entries and 12 inches Cheney devotes to Iraq in his book's index, yields not a clue.
The Bush administration called the war Operation Iraqi Freedom. A more apt designation would be Operation Enduring Mystery. It's a mystery not only why the U.S. fought the war but why Congress and the American people have been so incurious about it.
The toll in Iraq included 4,500 U.S. military fatalities, 30,000 American troops wounded (many grievously) and more than 100,000 civilian casualties. Those losses alone should have produced a resounding call: WHY?
The explanation offered at the time, Saddam's alleged stockpile of weapons of mass destruction, never materialized, but no one has ever been held accountable for the fiction. Nor has there been an apology for misleading the country into war. Throughout it all the U.S. press stood idly by.
Have we become so accustomed to being bamboozled that we can no longer summon righteous indignation even when human lives are lost in a misbegotten military adventure?
Operation Enduring Mystery is one of the nation's most unnecessary wars. Perhaps the country tolerated it because there was no draft or tax increase to support the conflict; the Bush administration simply put the war's many billions on Uncle Sam's credit card.
Belatedly, there is unhappiness with the deficit caused in part by the Iraq war. But no presidential candidate is raising questions about the war itself. That seems fated to disappear down the nation's memory hole and remain an enduring mystery.