Posted at 10:06 pm, December 18th, 2011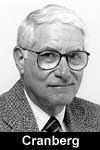 No retrospective on the Iraq war would be complete without reference to the part played by Colin Powell in convincing the country to go to war. Public opinion about the war was lukewarm until Powell spoke at the United Nations on Feb. 5, 2003. He gave such a boffo performance, complete with convincing visual aids, that public opinion turned around virtually overnight in support of war against Iraq.
The nation's press was gaga over Powell's presentation, extravagantly lauding it despite its heavy reliance on unverifiable sources. One of the sources later proved to be "Curveball," an Iraqi prevaricator described by a German intelligence official who dealt with him as "not an entirely normal person."
Powell's most convincing evidence that Iraq was hiding weapons of mass destruction was the recording of an overheard conversation between two Iraqi officers that purported to show them plotting to deceive U.N. weapons inspectors. Powell misrepresented the conversation to make it appear much more incriminating than it actually was.
Powell had enormous prestige. One of the tragedies of the Iraq war is how Colin Powell sullied his reputation by putting it at the service of a cause that did not deserve support. Powell has never explained why he twisted the evidence nor did he apologize for misleading the American people.
The press gullibly accepted Powell's version of events and, in one of the more shameful chapters in U.S. press history, joined the "let's-go-to-war" chorus. At the time, I wrote a piece in the Washington Post that showed typical editorial comment on Powell's speech from a survey of about 40 newspapers.
Here are some of the comments:
"The core of his argument was unassailable," "a persuasive case for anyone who is still persuadable," "an accumulation of painstakingly gathered and analyzed evidence," "only the most gullible and wishful thinking souls can now deny that Iraq is harboring and hiding weapons of mass destruction," "the skeptics asked for proof; they now have it," "a much more detailed and convincing argument than any that has previously been told," "Powell's evidence…was overwhelming," "an ironclad case…incontrovertible evidence," "succinct and damning evidence…the case is closed," "Colin Powell delivered the goods on Saddam Hussein." "If there was any doubt that Hussein…needs to be stripped of his chemical and biological capabilities, Powell put it to rest."
The press has a lot to answer for its part in getting the country into a costly and unnecessary war. There have been occasional mea culpas by a few news organizations, but no institutional confession of error. To the American Society of Newspaper Editors and the National Conference of Editorial Writers, it's as though the Iraq War never happened and their members were entirely blameless.