Posted at 1:03 pm, January 23rd, 2012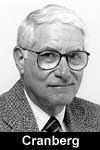 By all accounts Newt Gingrich's debating performance had a lot to do with his big win in South Carolina's presidential primary. That's unfortunate because debating has nothing to do with governing. When was the last time an incumbent president engaged in an actual non-electoral debate with anyone?
But now that debates have taken on added importance, there doubtless will be pressure for more of them. Gingrich, in fact, in his victory speech in South Carolina, made the grandstanding promise that if he is the GOP's nominee he would challenge President Obama to seven three-hour debates.
Skilled debaters are glib, fast on their feet and adept at snappy comebacks. The best presidents are thoughtful and deliberative. They consult before opening their mouths. In other words, the attributes and practices valued in the Oval Office are nowhere in evidence when candidates debate. Yet the press ballyhoos debates and without challenge goes along with the assumption that they are a reasonable test of fitness to be president.
Gingrich is a smooth and fast talker, qualities usually associated with con men. It may be no coincidence that Gingrich has been described as a con man.
The country faces serious problems that deserve serious attention. Presidential debates are contests in which half-truths figure prominently. The object of the game more often than not is to score debating points, not to enlighten the public. They amount to a form of show-biz.
The country has more than enough of entertainment.
Gingrich's proposal for seven debates is ludicrous. The president has much more serious business to occupy his attention than rehearsing for the jousting contests euphemistically known as televised debates. It may be in the public's interest to compare presidential candidates in a sensible format on a few occasions, but the White House should not allow itself to be goaded by Gingrich or anyone else into more than that.