Posted at 5:19 pm, January 11th, 2012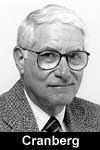 You have to hand it to Mitt Romney. He's no time-waster. No sooner had he vanquished his Republican rivals in New Hampshire, than he put bigger game in his sights. Romney's victory speech made it clear that he won't be distracted by minor nuisances like Iraq when there's more potent enemies to contend with: Europe!!
According to Romney, Barack Obama threatens the very soul of America because he wants "to fundamentally transfom" the country by turning it into "a European-style entitlement society." Romney says Obama "takes his inspiration from the capitals of Europe." In a final insult, Romney said he wanted Americans "to remember when our White House reflected the best of who we are, not the worst of what Europe has become."
Romney's attack on Europe is astounding. Do his speechwriters have such short memories they have forgotten how we fought shoulder to shoulder with Europe to defeat the Nazis in World War II? Or doesn't anyone proof-read Romney's speeches before he delivers them?
A dash of xenophobia now and then may be considered smart politics. Still, Romney's gratuitous slurs at a whole continent of close allies is jarring, if not plain stupid. Romney managed to mar his victory in New Hampshire with remarks that call into question both his judgment and his grasp of what it takes to be a world leader.