Posted at 7:22 pm, March 6th, 2012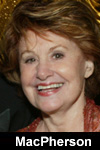 Those of us who lived in the dark ages of the 1960's and 1970's sexual revolution remember Grand Slammer Billie Jean King's 1973 famous whipping of men's tennis champ Bobby Riggs as an athletic moment of joy. The year before, in June of 1972, Title 9–a landmark civil rights law barring gender discrimination of education in schools that receive federal funding–became law, creating a sports revolution. For openers, a young woman for the first time ever received a sports scholarship that September. Now a line of women's sports clothing is labeled Title Nine. Young athletic women probably do not know the derivation of the name brand they wear. If they did they might be astounded at history's path.
The nationally televised King-Riggs match was known as the "Battle of the Sexes" but today King says she is fighting "the real battle playing out in the halls of Congress right now, because Republicans are waging an epic battle against women's health care choices."
Allow me a brief personal how-times-have-changed story. In 1969, when I covered the Miracle Mets victory for the Washington Post I couldn't get in the press box because women were barred. An old style male reporter looked at me darkly and grumped, "the next thing you girls are going to want is to get in the locker room." I replied that we didn't want to use the urinals, just the typewriters. Segue to my daughter, Leah Siegel, who was three in 1969: As a grown up, Leah, a three times Emmy award winning ESPN producer, routinely interviewed NFL football players in the locker room. In 1969, women covering sports were rare. Now there is an American Women in Sports Media organization (acronym spells AWSM; I am sure you get it).
It was the few women in Congress who led the Title 9 battle against sexist males, who thought it would cut into the high rolling revenue from male college sports. Don't ask me why; it sure didn't happen.
Now fighting the "Republican War on Women" are today's women in Congress–Nancy Pelosi, Debbie Wasserman-Schultz, Kirsten Killibrand, et al. Someone got the smarts to add King but by now many of us have already signed. There must be a female data base up there in the blogosphere sky because all the women I know are being inundated with the "Dear [your name]" emails with the huge red STOP Sign, asking us to sign the DCCC's [Democratic Congressional Campaign Committee] petition and, of course, give money.

Which brings me to the phenomenon of Internet social journalism. Any of us old-time newspaper journalists who dreamed of creating social change never knew if we affected anything. A few letters-to-the-editor were our only feedback. I was skeptical when people first predicted that the Internet would dramatically revolutionize everything dealing with news but it did. Including creating what is called social media. There is no more dramatic example than the Internet outcry which forced the Komen breast cancer foundation to fund Planned Parenthood after bowing to conservative pressure.
The next questions are, Will the social media marvel die from overkill? Will it get easier to show your annoyance at inundation by clicking the delete button? Are people getting tired of the amoeba-like spread? Once you give money or sign a petition, you get more and more requests. The Planned Parenthood/Komen mess seemed to have galvanized a sleepy women's movement, but will that last?
As of today, King says they are 134,691 short of the million mark on the petition. Pardon the sports metaphor, but King hopes the ball she lobbed into the House Republicans' court will spell victory as she and others demand that they "End the War on Women." I thought I was back in 1969 when the House Republicans recently held a hearing on women's access to birth control coverage that included no women on the panel. That's when the backlash began. Then they changed their own rules and refused to televise testimony from law student Sandra Fluke. This petition to demand change has been going on for some days and it seems in a country this size their goal should have been reached by now. It remains to be seen if social media pressure will continue to be a game changer.
A new feminist goal is to get a libel suit going against the nutcase named Limbaugh for calling Fluke–a non-public figure testifying on the need to fund contraception–a prostitute. No petitions to sign have come my way yet. This is trickier, as lawyers have to get into the mix. But I am sure many women would like to sign that one.