Posted at 1:54 pm, March 21st, 2012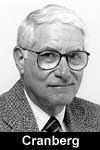 Ira Glass, host of the public radio show "This American Life," recently devoted an hour to correcting and apologizing for a program in January featuring monologist Mike Daisy in which he supposedly exposed brutal working conditions by Apple suppliers in China. Daisy's claims about the suppliers subsequently were convincingly debunked. Daisy participated in the correction, in which he was invited to explain himself. The New York Times described him on the correction program as "evasive, obfuscatory and occasionally contrite."
Contrast Glass's handling of the correction and apology for Daisy's monologue with Rush Limbaugh's performance after he degraded Sandra Fluke, a Georgetown law student in a monologue about her for her support of contraceptive services in testimony before Congress. Among other insults, Limbaugh described Fluke as a slut and prostitute. The attack on Fluke went on for three consecutive days.
Limbaugh offered a brief on-air apology in which Fluke evidently was not asked to participate. Most of Limbaugh's so-called apology actually was a defense of his broadcast. Here is what he said, in its entirety:
"For over 20 years, I have illustrated the absurd with absurdity, three hours a day, five days a week. In this instance, I chose the wrong words in my analogy of the situation. I did not mean a personal attack on Ms. Fluke.
"I think it is absolutely absurd that during these very serious political times, we are discussing personal sexual recreational activities before members of Congress. I personally do not agree that American citizens should pay for these social activities. What happened to personal responsibility and accountability? Where do we draw the line? If this is accepted as the norm, what will follow? Will we be debating if taxpayers should pay for new sneakers for all students that are interested in running to keep fit? In my monologue, I posited that it is not our business whatsoever to know what is going on in anyone's bedroom nor do I think it is a topic that should reach a presidential level.
"My choice of words was not the best, and in the attempt to be humorous, I created a national stir. I sincerely apologize to Ms. Fluke for the insulting word choices."
In devoting a full hour to setting the record straight, Ira Glass acted in the best of journalistic traditions. Limbaugh's half-hearted apology, which many in the audience who heard the protracted attack on Fluke missed, was vintage Limbaugh. To expect a journalistic response from him is unrealistic because he is not a journalist. He is a propagandist. His apology, tepid as it was, in all likelihood owed more to legal concerns than to any respect for journalistic principle.