Posted at 11:24 am, April 4th, 2012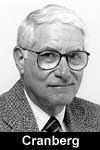 Another day, another mass killing, this time in Oakland, CA. The gunman took seven lives in the rampage. He wounded at least three others. My local paper described the killings on Page 3 in a 25-inch story. The Times ran its similar length story on Page 10 plus a generous photo.
Not exactly massive coverage. It's as though the public has become accustomed to mass murder in its news diet. And there's likely to be more of the same as copy-cat killers strive for the spotlight. And there assuredly will be more as Congress virtually aids and abets mass murder by doing nothing to discourage sale of high-capacity ammunition magazines that any crazed killer with a grudge can buy freely. The ammunition clips enable anyone bent on mass killing to squeeze off many rounds quickly without reloading.
I haven't seen a description of the magazine clip in the latest mass killing. The Times said the gunman threw his weapon into a body of water and it hasn't been recovered. But surely, the clip had to be fairly sizable to account for so many bodies.
The near-death of a member of Congress in a mass shooting of 19 people in Tucson in January 2011 moved Congress to unctuous words of sympathy for Representative Gabrielle Giffords, but nothing else. Congress banned high-capacity ammunition clips from 1994 to 2004, but since then has given the green light to anyone to buy clips that are the vital ingredient for mass murder.
Can anything be done to prevent the killings to come? Yes!! No candidate at an election forum in the coming election should be allowed to leave the meeting without stating his or her position on reinstating the ban on high-capacity ammunition clips. Preferably, every candidate, including those running for president, should put a pledge to support re-enacting the ban in writing. Planks containing the pledge should be in both party platforms.
This country has a love affair with guns. It does not have a love affair with mass murder. It needs to get behind a practical way to curb it by reinstating the ban on high-capacity ammunition clips.