Posted at 4:50 pm, May 1st, 2012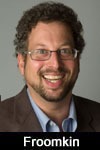 As President Barack Obama was flying into Afghanistan on Air Force One for a few hours of speeches and ceremonies on Tuesday, Sgt. Nicholas Dickhut was flying back in a box.
Dickhut, a 23-year-old from a small town in Minnesota, was killed in a firefight on Sunday in southern Afghanistan,  just hours after calling his little brother to wish him a happy ninth birthday.
His body will be returned to Dover Air Force Base in Delaware late Tuesday night.
Obama traveled to Afghanistan to sign an agreement setting terms for the relationship between the two countries after U.S. troops withdraw in 2014, and to make a televised speech to the nation. According to the White House, the agreement "provides for the possibility of U.S. forces in Afghanistan after 2014, for the purposes of training Afghan Forces and targeting the remnants of al-Qaeda."
Dickhut's death is a reminder that the casualties of war continue. More than 1,000 American servicemembers have died in Afghanistan since Obama took office, and more than 8,000 have met the Pentagon's narrowly tailored category of "wounded in action." More likely, as many as 1 in 3 of the 90,000 American servicemembers currently in Afghanistan can be expected to return less than whole, having suffered some kind of grievous injury or ailment, including traumatic brain injury and post-traumatic stress disorder.
Dickhut was active online. A dramatic photo of him pointing his rifle after coming under fire by the Taliban while on patrol was taken by a Reuters photographer just three days before he died. According to the Minneapolis Star Tribune, Dickhut used instant messaging to describe to his mother what was happening in the picture.
The same day he was killed, he "liked" his regiment's Facebook page.