Posted at 6:48 pm, July 18th, 2012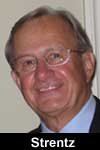 Like Captain Renault in the movie Casablanca, sportswriters and the NCAA are "shocked, shocked" by the revelations that continue to tumble out of the child-molestation scandal at Penn State. How could such a travesty unfold in the billion dollar business of NCAA Inc.?
Judging from coverage and commentary it's as though no one who is involved with Division I athletics ever heard of altered academic transcripts, under-the-table payments to "student athletes" or sexual abuse of women students by male basketball and football players.
Official response has become totally twisted; an Iowa police chief once told me that if he had a daughter who was raped by an athlete, he'd advise her to transfer universities rather than go through the frustration and humiliation of taking her case to the cops and judicial proceedings.
That institutions like Penn State and people like Joe Paterno were shining examples of what NCAA Inc. is really about only added to the hypocrisy.
Missing from coverage of Louis Freeh's lengthy report about the Penn State mess was any suggestion that maybe the press should be indicted as an un-named co-conspirator.
The generally uncritical, if not slavish, nature of the coverage of Division I football and men's basketball coaches testifies to why Joe Pa and his colleagues and their fans believe the coach is always to be revered, never reviled, and always to be unquestioned, never unappreciated. Oh well. Maybe next time. And there will be a next time. That's because boosterism is the watchword for much of "news coverage" of the coaches and almost all of the commentary by talking heads on sports shows and by those broadcasting football and basketball games.

If you doubt that, consider how routine these seven stories are in print and on TV when it comes to NCAA Inc.:
• The coach deserves to go out on his own terms and only when he is good and ready to do so. Sports commentators were aghast when it was suggested that Paterno and, say, Bobby Bowden at Florida State might be forced out when they still wanted to stick around.
• The coach needs a contract extension to assure recruits that he will be around throughout their years of servitude on the court or on the field. Thanks to the press and the nature of NCAA-Inc., coaches almost never have one or two years remaining on their contracts.
• The coach's compensation through salary, shoe contracts, summer camps, etc., is below the million- dollar-plus average for the conference! Surely, this travesty needs to be addressed.
• The salaries and the number of assistant coaches, trainers, consultants needs to be increased to be competitive.
• The coach needs a long-term contract to assure him of our love and to assuage worried alums. When the long-term contract is reported it is in terms of "locking in" at coach at our good old U and it is not reported that coach can still leave for another outlet of NCAA Inc. whenever he wants.
• The coach needs a contract revision right now because the team has won three in a row and other NCAA outlets might lure him away.
• Improvements must be made in training facilities, the stadium, you name it, if the coach is to be kept happy.
When a sports reporter or columnist questions a coach in print or on the air, he is publicly rebuked by the coach, castigated by the fans and is a lesson to his peers about could happen to them if they step out of line.
And so it goes.
One other frequent item when it comes to news coverage of NCAA-Inc. It goes like this:
"The coach and athletic director declined to comment, pending completion of the police investigation of the alleged incident."
If you recall the film Casablanca, you likely know that moments after the captain expresses his shock that gambling is going on in Rick's Café, a croupier gives Louie Renault a pile of money: "Your winnings, sir."
Shortly after the release of Freeh's Penn State report, it was announced that ESPN will pay $80 million a year to the Pac 12 and Big 10 for the television rights to the Rose Bowl. / Penn State will likely share in that. "Your winnings, sir."