Posted at 8:50 am, August 5th, 2012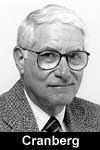 Not long ago, the emphasis was on encouraging voter turnout. Nowadays, it's on shutting down access to the polls. The efforts have become so numerous that New York University's Brennan Center for Justice has taken to keeping a running tally of the restrictions. A recent count:
• "At least 180 restrictive bills introduced since the beginning of 2011 in 41 states."
• "47 restrictive bills currently pending in 12 states."
• " 24 laws and two executive actions passed since the beginning of 2011 in 19 states."
• "16 states have passed restrictive voting laws that have the potential to impact the 2012 election…These states account for 214 electoral votes, or nearly 79 percent of the total needed to win the presidency."
The threat of rigged elections has made it common for international monitors to observe more and more elections to assure their integrity. It would be humiliating if monitors are called in to observe our own 2012 presidential election, but if state lawmakers persist in playing partisan games to prevent every vote from being cast and counted it may be necessary for a nonpartisan organization like the League of Women Voters to turn to something like the European Commission and its Office for Democratic Institutions and Human Rights to monitor our voting. If nothing else, the prospect of international vote monitors observing and issuing reports might temper some overzealous tampering with the franchise.