Posted at 12:18 pm, May 20th, 2007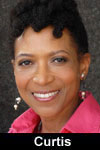 Was it wishful thinking, naivete or utter cluelessness?
There's no denying that during last week's debate of Republican candidates in Columbia the needle on the applause-o-meter went wild at the mention of Jack Bauer.
Bauer was U.S. Rep. Tom Tancredo's go-to guy when confronted by debate moderators with a hypothetical terrorist attack on the country.
And why not?
Bauer has proven time and again that he can save the country – the world, even – in the space of a day.
The trouble is, Bauer is not an actual person; he is the fictional tough-guy hero of Fox television's "24."
Tancredo might as well have said he would ask Spider-Man to shoot super-strong webbing over the bad guys before hauling them off to the hoosegow.
More troubling is the mood that the comment, and the enthusiastic applause, revealed.
When trying to extract information that will avert doomsday, Jack Bauer will do anything, anything, to make terror suspects talk.
He will break every U.S. law against torture. He will throttle, drug, suffocate and scald. Then he will get serious.
In a February New Yorker article, "24" co-creator Joel Surnow had no problem acknowledging the show's appeal in a post 9-11 world. He said the series is "ripped out of the Zeitgeist of what people's fears are – their paranoia that we're going to be attacked."
"There are not a lot of measures short of extreme measures that will get it done," Surnow told the magazine's Jane Mayer. "America wants the war on terror fought by Jack Bauer. He's a patriot."
No, he's Kiefer Sutherland giving a performance. The actors on the receiving end of the Bauer treatment may be victims of Hollywood typecasting, but their tender parts aren't really getting fried.
"24" is escapist fare; the torture scenes are terror porn. Witness gruesome, dramatically titillating torture scenes, and the torture gradually loses the ability to shock.
It helps that, unlike in real- life, the torture always works and Jack never enjoys it. See, he's a good guy after all.
Real-life military commanders aren't fans.
A delegation that included the dean of the U.S. Military Academy at West Point and F.B.I. interrogators asked the show's producers to stop its glamorous torture tableaux. The ethically challenged Jack Bauer is hurting the training of American soldiers who want to be just like him.
I sympathize with the "24" staff. It's a TV show. They want ratings, not a seal of approval. Scenes of an actual interrogation will never trump a cattle prod to the kidneys.
Jack Bauer is a black-and-white realist in a world of gray. He's also as real as Rambo.
At the debate, candidate after candidate greeted the terror scenario with strong talk. Rep. Duncan Hunter of California said he would tell the secretary of defense, simply: "Get the information."
Sen. John McCain was real. A prisoner of war in Vietnam who was subjected to years of torture, he was most adamant in condemning it. "It's not about the terrorists, it's about us," he said. "It's about what kind of country we are."
Sounds good, but he's no Jack Bauer.