Posted at 1:00 pm, April 4th, 2010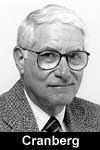 The Patient Protection and Affordability Act, sometimes known as the full employment act for lawyers, has critics salivating to get into court to challenge the law's requirement that everyone buy health insurance.
The critics are beside themselves over the provision. To hear the moans and gnashed teeth you'd think the very foundations of Western civilization are under attack. Never mind that for decades Americans have paid Social Security and Medicare taxes for mandated coverage and that most states require motorists to buy liability insurance. The new purchase requirement is at least for self-protection; liability insurance buys protection for others and can be costly. True, liability insurance is a state requirement but that's a distinction without a difference for taxpayers.
Much of the bloviating over the purchase requirement for health care is demagogy, pure and simple. You would think that conservatives would be thrilled by a law that ends the free ride for the non-insured. But instead of welcoming a law that promotes individual responsibility, the critics are racing to courthouses to undo it.
Partisanship, and not principle, is what drove the health care issue in Congress and still drives it.