Posted at 9:25 pm, October 25th, 2011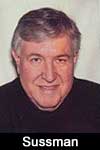 The Milwaukee Journal Sentinel is running an extraordinary three-part series on city police violating the laws they were sworn to uphold, ranging from minor offenses to sexual assault, and often getting off with a slap on the wrist or, sometimes, no punishment. The series started Oct. 23; a second article was to appear Oct. 26 and a third on the 30th.
In the first story reporter Gina Barton wrote that at least 93 officers, "from street cop to captain," may have been disciplined, with some even put behind bars for what they did, but "all still work for the Police Department, where they have the authority to make arrests, testify in court and patrol neighborhoods."
"The department tolerates misconduct," Barton wrote. "Prosecutors give cops career-saving deals. The (Fire and Police) Commission reduces punishments when officers break the rules. As a result, police who have crossed to the other side of the law keep the power that comes with the badge. Meanwhile, citizens have no way of knowing whether the officers responsible for protecting them have tarnished records."
To compile its data, the Journal Sentinel said it requested personnel records of the "department's approximately 1,900 sworn members under the state open records law." The Journal Sentinel had to pay more than $7,500 for the documents, and it took 19 months for the police to hand them over.
Greg Borowski, Barton's editor, described the two-year investigation as "a truly textbook example of doggedness in the pursuit of open records and the truth."
More than 450 reader comments were posted online after Sunday's article, with a mix of strong pro and con points of view. Some asserted that the paper was rehashing old news and that the officers involved make up only a tiny percentage of the Milwaukee police force.
One favorable comment got to the the heart of the series, in my view: "It is unfair for Milwaukeans to expect that the police are superhuman in their degree of virtue," the person wrote. "But it is not too much to expect that the police unions and leadership – and prosecutors – refuse to tolerate this kind of conduct once it arises. The problem the article outlines is not just that you've got some cops breaking the law, but that it seems to be tolerated, hushed up, and treated with kid gloves."
The main Day 1 story appears here, and the multi-media package, including an interactive database, here.