Posted at 10:36 am, April 8th, 2009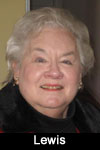 "Each country has its own quirks," President Obama noted at his London news conference last week. He was trying to show a tolerance for the differences between foreign cultures and our own. But as the news media around the world report events here in the United States, other people have learned that one particular American quirk is not only deadly but it has constitutional cover. Because of the Second Amendment to the United States Constitution, in effect the right to live in this country is trumped by the right to bear arms. Guns and gun owners are protected, and as a result countless innocents are dying in a hail of bullets.
On campuses and in shopping malls, in retirement homes and in churches, nowhere are we safe. Recent weeks have seen massacres of policemen in Oakland and Pittsburgh. And then there is the latest killing of fourteen students in Binghampton, New York, an event I find particularly poignant. Newcomers studying English to help them pursue the promise of the American Dream, murdered in their classroom by the American Nightmare.
Yet all of this is met not by sustained outrage, but by a sigh and a shrug. We tell ourselves, "Oh no, not that again," and then return to our daily concerns. New York Congressman Carolyn McCarthy, whose husband was murdered and her son paralyzed by a mad shooter on a suburban train years ago, noted how after an initial outburst of public anger, nothing changes.

Do we really believe that, in the 21st century, it is appropriate to permit ordinary citizens to own and carry handguns? The Supreme Court has ruled that it is okay since the Second Amendment to the Constitution grants that right. But why can't we change the quirk that is killing us if we believe it is wrong?
Our peculiar American devotion to guns is claiming the lives of our neighbors, too. Mexican drug cartels are buying guns on this side of the border and killing Mexican policemen, each other, and innocent bystanders on the other side – a violence that is now spilling back into border states like Arizona.
Arizona's attorney general, Terry Goddard, was quoted in the Washington Post on April 5th as saying that some of the gun laws need to be changed. But when asked if he was "afraid of the NRA" – the National Rifle Association – he answered,"I'm not afraid of them. I'm respectful of them."
The only reason the NRA can garner respect is because it can rest its pro-gun argument on a constitutional amendment. Repeal the amendment, and the organization will become relatively toothless, and exposed as a group that doesn't give a continental damn whether ordinary citizens are being massacred by the guns they hold sacred.
Why not embark on a public dialogue about this "right," and the awful toll it takes on the lives of innocents? Of course the NRA will produce the old canard that "guns don't kill people, people do." But again and again it has been shown that these horrible murderous rampages would not have taken place if guns were not so readily available.
Click here for a New York Times April 9 editorial on guns.