Posted at 1:34 pm, July 9th, 2012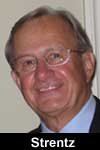 DES MOINES–An ongoing sex-riddled saga and scandal in Central Iowa and its attendant news coverage call to mind the tagline for the 1963 Billy Wilder comedy "Irma La Douce" – " A story of passion, bloodshed, desire and death…everything, in fact, that makes life worth living."
Only in the Des Moines area, it might be: "A story of passion, desire, public records, military heroism, government secrecy, educational leadership and newsroom decision making – much, in fact, that makes journalism worthwhile."
The most recent developments are summarized in a story in the Sunday Des Moines Register. In a nutshell, the woman superintendent of the Des Moines Independent School District and an Army captain featured some two years ago in a 60 Minutes report on his heroism and leadership as part of the 101st Airborne in Afghanistan have seen their careers severely damaged, if not destroyed, by the disclosure of sexually explicit emails they exchanged during a six-week affair.
The superintendent, Nancy Sebring, was about to take a new job in Omaha when the emails came to light in mid-May as part of a public records request by the press. She resigned her Des Moines post ahead of time and also resigned from the Omaha superintendency before showing up for work there. Capt. John Hintz has been relieved of his duties as commander of a recruiting unit while the Army investigates his involvement with Sebring and whether he sent his emails while on duty.
The Register and television news identified Sebring from the outset but the paper and one station held back on identifying Hintz by name until he was relieved of command and the Army announced its inquiry.
There's enough going on here to provide case studies in journalism ethics, access to government information and newsroom judgments for months.
For example, Register editor Rick Green explained to readers why the paper was not identifying Hintz at the outset of the story in May, even though the newspaper later filed a friend-of-the-court brief opposing Hintz's (then known as Interested Party) petition to have his name kept secret. The thrust of his explanation was that Hintz, as far as was known, did not violate any public trust or policy in his part of the exchange. (Although given the 60 Minutes attention and honors he had received, he had a measure of public-figure status.)
Read the rest of this entry »