Florida State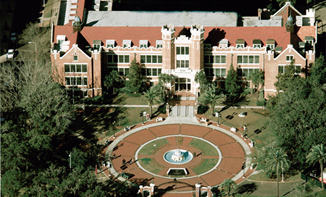 FSU: For Sale University?
COMMENTARY | May 22, 2011
The Charles Koch Foundation added strings to an endowment at Florida State University, asking for and getting veto power on the hiring of teachers. That sounds like typical Koch brothers behavior. But why did the university accede?
By Gilbert Cranberg
gilcranberg@yahoo.com

I taught journalism for many years at the University of Iowa. For much of the time I occupied the George H. Gallup chair, endowed by the Gallup family. I bring this up because of the contrast with the way the Charles G. Koch Charitable Foundation currently is financing higher education.

Naïve me, I had assumed that my experience with the university and the Gallups was the norm in academe. That is, the family put up funds to honor the public opinion pioneer and then took to the sidelines. Never did any member of the family show an interest in the content of the courses I taught or in my research or writing, let alone attempt to influence any of it. Now and then family members would show up in Iowa City to socialize, and that was the extent of my contact with the Gallups. If they had an agenda in endowing the Gallup chair it was so well hidden as to be invisible.

Not so with the Charles G. Koch Charitable Foundation and the deal it struck with Florida State University, which had all the subtlety of a steamroller. For its $1.5 million the foundation won a program promoting "political economy and free enterprise" in the economics department and a say in the hiring of faculty to teach the program. The donation was made in 2008 but has been getting a lot of attention lately. According to one report, "Koch wasted little time in asserting his influence. In 2009, he denied 60 percent of the faculty's suggestions to fill the positions in the new programs."

Koch is a right-wing billionaire who isn't bashful about spending to promote his conservative ideology. F.S.U., dubbed For Sale University by critics of the deal with Koch, seems eager to pocket the money and do the bidding of donors.

In a separate arrangement, a bank holding company, BB&T, got the publicly-funded university to make Ayn Rand's anti-government regulation tract, Atlas Shrugged, required reading for a course on ethics and economics the company funded. That seems almost benign compared to the report that BB&T demanded, and got from Guilford College, a course featuring Rand's book in its entirety plus a promise from the college to give annually, until 2019, copies of the Rand book to every student who majors in business or economics when the student becomes a junior.

Cutbacks in public support for higher education could well embolden donors to emulate the Koch and BB&T examples to throw their weight around in the classroom. The George H. Gallup family is a far better model for donors to mirror.