Posted at 6:40 pm, August 2nd, 2007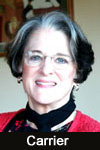 First it was New Orleans levees, now the I-35 West bridge over the Mississippi River in Minneapolis. Two examples of the country's deteriorating infrastructure. Today on NPR's Day to Day, Thomas Rooney, a civil engineer based in St. Louis, talking with Alex Cohen about bridge safety, shocked me by saying that one bridge collapses every week in the US! Twenty-five percent of bridges have been found deficient. That's 100,000 bridges!
The American Society of Civil Engineers (ASCE) issues report cards for America's infrastructure, and estimates that $1.6 trillion is needed over a five-year period to bring the nation's infrastructure to a good condition.
In its report on bridges ASCE says,
The Federal Highway Administration's (FHWA's) strategic plan states that by 2008, less than 25% of the nation's bridges should be classified as deficient. If that goal were met, 1 in 4 bridges in the nation would still be deficient.
With the government bleeding money to fight the Iraq war and enamoured with tax cuts, where is this $1.6 trillion coming from? Rooney put it this way: "The engineering solutions are very simple, the political issues are very hard."
Maybe the tragic bridge collapse will force our politicians to finally face these issues.