Posted at 8:35 am, April 11th, 2008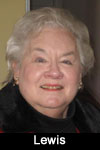 Dear Senator Clinton,
I guess it's natural for you to expect that women will support you out of loyalty to our gender and because we have long harbored the dream of seeing a woman president. If so, I assure you that you're mistaken. Like other voters, we are inclined to choose a candidate we perceive to be best equipped to lead us in these difficult times – regardless of gender.
To be frank, some of your campaign speeches turn us off. It isn't what you say, but how you say it. You load up each speech with "I's" and "me's", when what we would prefer to hear are more inclusive pronouns, "we," "us," "you." When you talk so much about yourself you leave the impression that you care more for yourself and your ambitions than you do about the needs of others. You have criticized Barack Obama for his eloquence, but you might take a few pages out of his book and lift up our spirits now and then. Words do matter.
Again and again in your speeches you tell us that you're tough and hard and well-seasoned. Forgive me, but you protest too much. Your words sound harsh and they fail to persuade. True, we want a president to be strong, but we prefer to discern for ourselves whether a candidate has that character trait. So eager are you to paint yourself as a fearless leader that some of us worry that, when the White House phone rings at 3 A.M., you might be too willing to employ military force, not because it is appropriate, but to prove how tough a woman can be. And that isn't comforting. It's scary.

If you are tough, why do you and your supporters complain about the treatment you receive from the media? Sure, reporters and pundits can be hard on you, but there are occasions when you merit the treatment. Even when it's unfair, how you react is a test of your fortitude, a way for you to show that you can take it, emerging bloody but unbowed and without resorting to victimhood. It's best to shrug off the barbs, or better still, laugh at their absurdity. A commander-in-chief can hardly be either thin-skinned or a victim.
I suggest that you stop trying to build yourself up by tearing your opponent down. It makes you look mean-spirited and catty. You have a formidable opponent in the race for the nomination. You were at your best when you acknowldged that. You are at your worst when you attack his character or sit idly by while your suporters do the dirty work. You can be critical and disagree on the issues, of course, but nastiness has a way of blowing back and landing on yourself.
Don't imagine that you can ride to the White House on the strength of what your husband did in the 1990′s. Nostalgia for those good times offers a weak argument for solving the different problems we face in the 21st century. You have yet to offer an overarching vision for the future, nor have you told us where you would hope to take us should you gain the highest office in the land.
By the way, I would drop the expression "kitchen-sink politics," as it creates an image of you, the woman candidate, wearing an apron and with your elbows deep in suds. Not exactly where a world leader should be situated.
In short, it's the high road that can carry you far, whether to win the present contest, or to exit gracefully, dignified in defeat.
Yours respectfully,
Carolyn